Thats me and Thats you
I think you look pretty today
Monday, March 9, 2009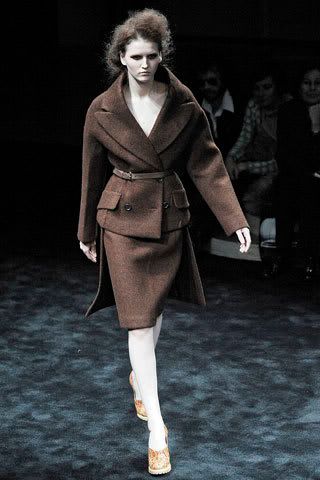 Note the shoulderwork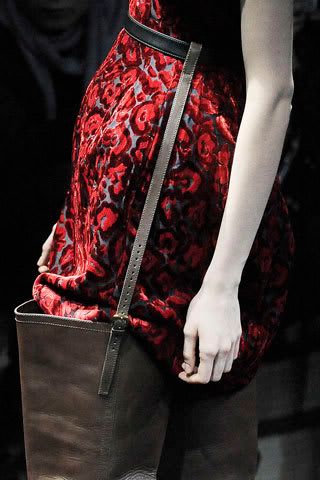 The whole thing was pretty gladiator-goes-fishing-during-the-depression ish. I thought that the lighting was a PHENOMENAL choice.
Posted by

Caitlin
at 4:51 PM
No comments:

I grabbed some looks I liked, would wear, or thought were interesting for Fall 2009. Here is my first grouping of pics + commentary, if interested.
Erdem
with a beehive might be nicer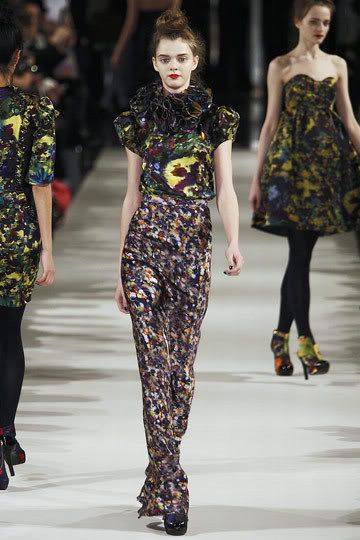 MIX N MATCH
Julien Macdonald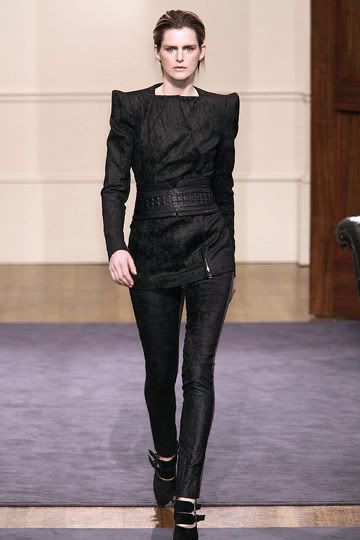 NICE ANGRY OUTFIT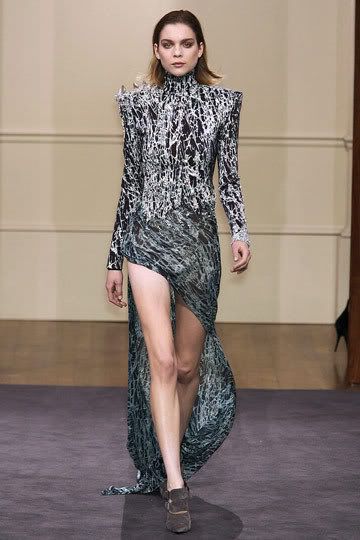 Decomposing trash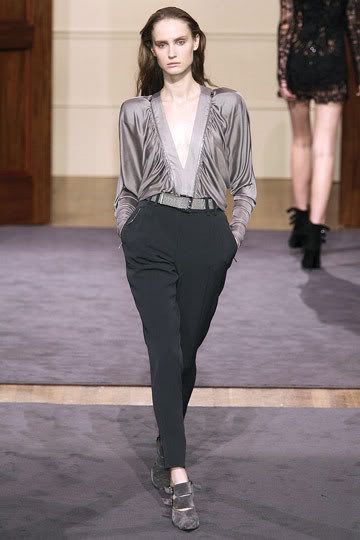 Disco Doable
Todd Lynn
How to get to Wal Drug
Eley Kishimoto
cherry pie
banana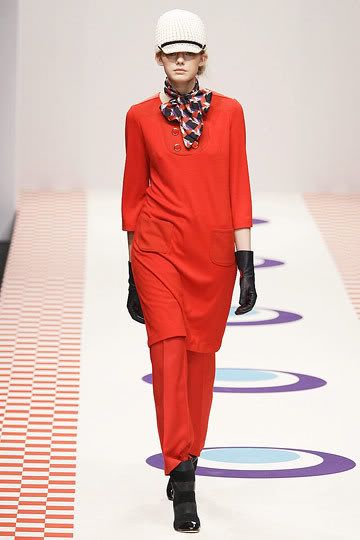 SPORTSWEAR!apple
Tibi
cold!
Jaeger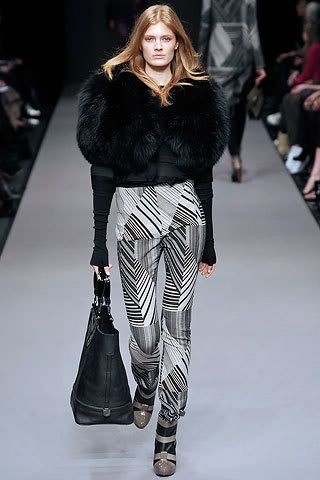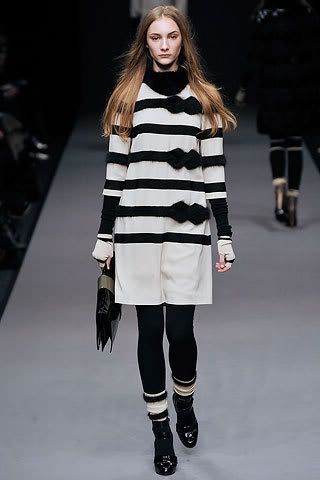 Bombshell and twinkie
Richard Nicoll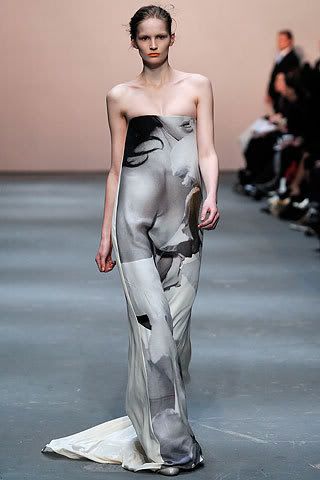 A screen print I can get behind. I mean I don't usually get behind those.
Jenny Packham
Good Goddess, usually hate those too.
Ashish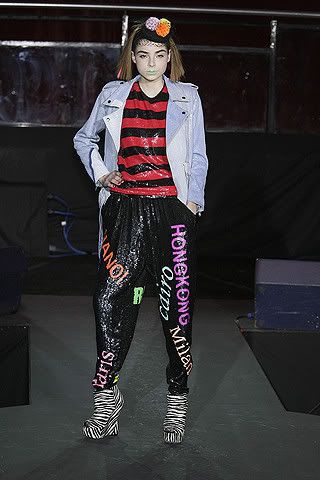 I'd kiss those lips. And those pants are perfect for my DANCE RECITAL
1 b52
Vivien Westwood Red Label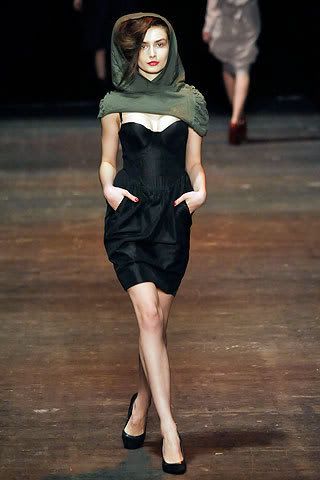 sexy, sloppy,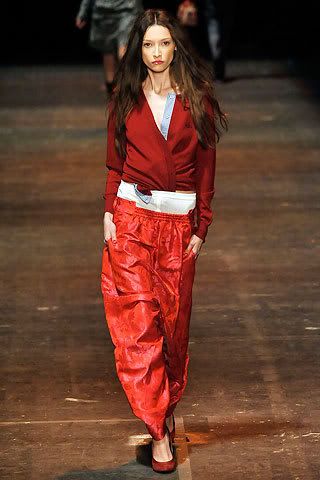 classic hollywood at war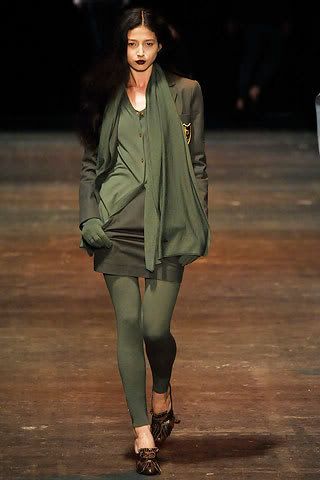 and a quickie 60s frenchish whore. 40s 50s 60s 70s 80s. Are we telling time here?
Red Label was very pleasing. I'll do more later. GET PREPARED!
Posted by

Caitlin
at 4:03 PM
No comments:

Tuesday, March 3, 2009
Posted by

Caitlin
at 5:15 PM
1 comment:

Monday, February 23, 2009
AND I'M NOT TAKING IT BACK!
People who love Marc Jacobs tend to be retarded in the fashion department and just want to pretend to be interested to be socially accepted, or buy stuff 2 look kewl.
If you don't fit into one of those catergories guys, double check your god awful taste.
Lemme back dis up.
Have you ever seen one of their runway lines? Do you even know how much it sucks? How stupid it makes you look?How you could shop almost anywhere else in the fashion world and get something for your stupid tastes that would be 1000 times better?
Here---
Let's take these lines fresh off the runway for example.
Marc Jacobs Fall 2009 R2W
*shitty hipster bangs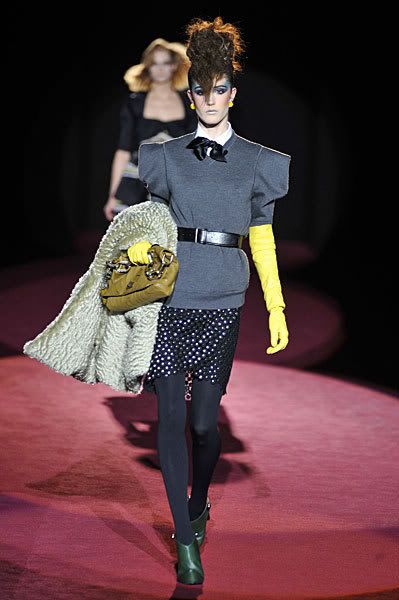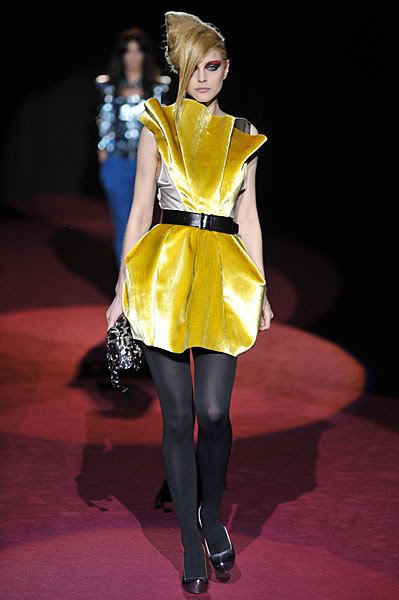 *covering of one eye!
*note cleverly placed shoulder hole!
*fuck you goth punk hair for the ATTENTION GRABBING factor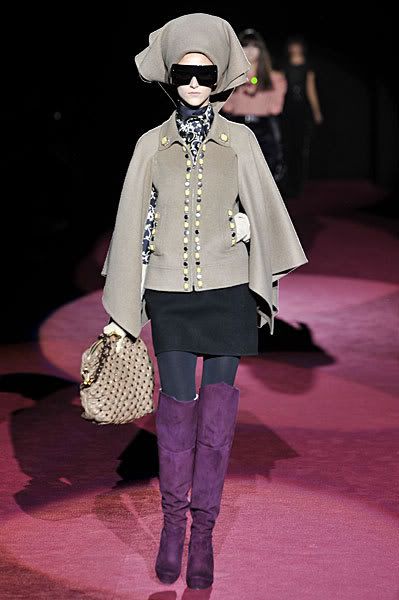 BOOTS R SO IN!
so is grunge!
ROCK N ROOLLLL
PARTY SHAPES!
im a fucking 16 yeAR old who just cant get enough indie rock shows!!!!11<3rawr
U no ur a nineties kid when...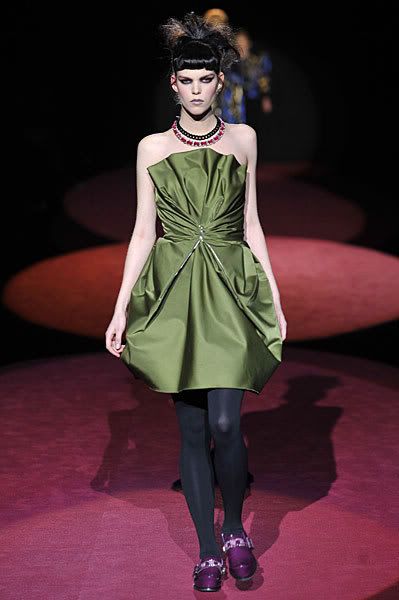 Looks inspired by rich hipsters who have lots of money cuz their parents payed for them to go to college to get smart so they can buy marc jacob's pieces of 'out there' and IN YOUR FACE trash!!!!!!!! ALSO why I fucking hate Agness Dean. Bitch.
Its a great business plan, really. Be the only rich hipster brand with a name so all the rich hipsters buy your stupid pieces of shit since their ain't no competition. ALLS YOU HAVE TO DO IS PUT BANGS ON THEM, MAKE IT ROCK N ROLL FUNNY AND ADD IN THE STUPID FUCKING HIGHLIGHTER COLORS!
OH YEAH, AND DON'T FORGETTHOSE IRONIC CAPS AND STUPID FURRY BOOTS THEY LIKE. AND ALLS THOSE SCARVES KIDZ R WEARIN THESE DAYS, WITH THE GLASSES! YEAH! LETS PUT THAT ONE IN MARC BY MARC JACOBS!
Marc by Marc Jacobs Fall 2009 R2W
'OH, I JUST LOOK LIKE EVERY FASHION CONCSIOUS HIPSTER DUDE EVER!'
...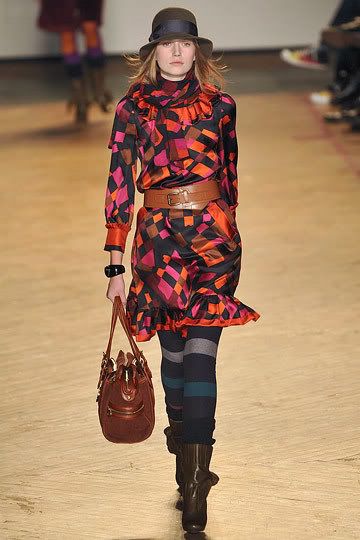 i want to die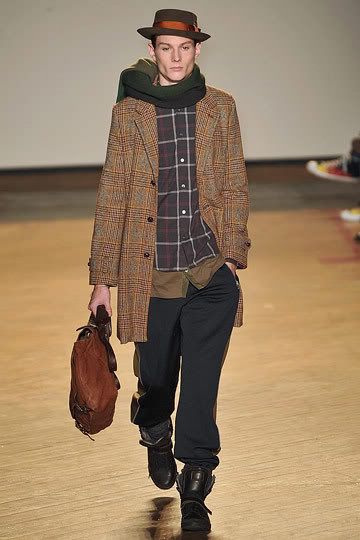 blood is boiling. GOTTA THROW IN THAT FLANNEL!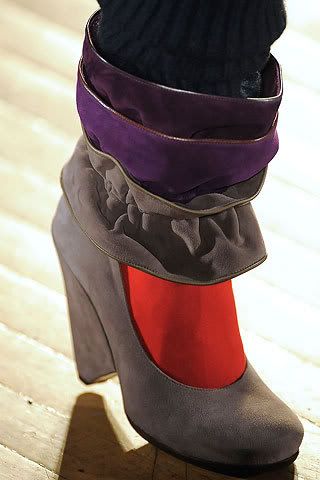 NOW WEAR HAVE I SEEN THESE BEFORE
????
I DANNO BUT I LIKE UM!!!!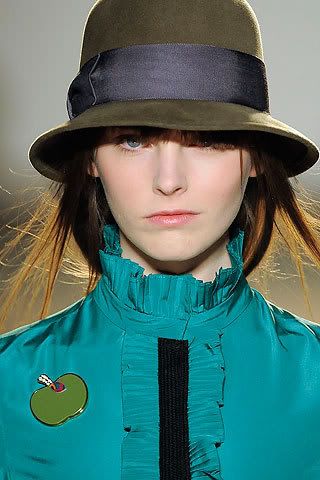 I am gagging.
PINS? really? pins?
SOO CUTE.
POINT IS, THIS IS WHY I LOOK AT THE FLOOR WHEN YALL TALKING BOUT MARC JACOBS.
ALL DIS SHIT, IS SHIT FAGITS HAVE BEEN WEARING ON CAMPUS FOR THE LAST 4 FUCKING YEARS AND PAYING WAY TOO MUCH MONEY FOR.
member UO guys. take a look in YOUR closet.
If you like Marc Jacobs, and think that spending your cash on it is grand, consider that it's a big joke. An since you're hip, you won't mind that the jokes on you. Hipsters love making fun of themselves. With their kooky cute little WORMY PINS AND FUCK YOU
"Look what i can get away with!!!!! this hideous thing that art people will think is deep and an interesting take on current day issues and western culture!!! AND THE ECONOMY EVEN!"
DEEP! HA! HA! IF IT IS NOT A JOKE, THAN IT IS TO ME! WHERED ALL THE TALENT GO?
I am mean.
Posted by

Caitlin
at 1:37 PM
1 comment: